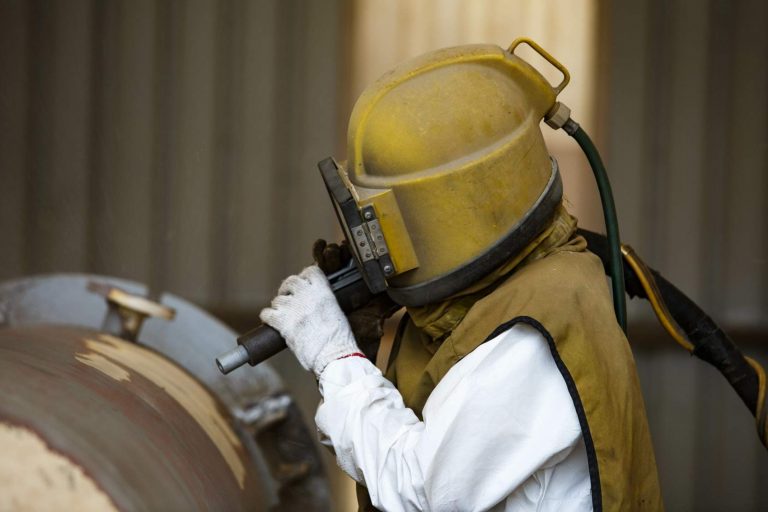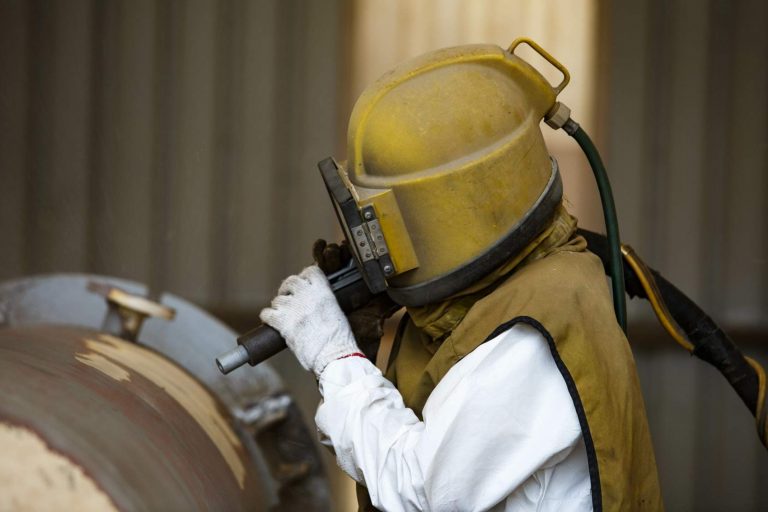 Commercial & Industrial Sandblasting Services:
Sandblast Cleaning for Mining & Reclamation
Here at WBS Coatings, our industrial sandblasting services are carried out with our leading temperature and airflow controlled equipment. This helps us to ensure we're avoiding harm while completing our sandblasting services. It's vital to ensure a clean service by utilizing these tools before applying our industrial grade coating. Not to mention, as a trusted commercial and industrial painting company, you can feel confident that we always follow the proper procedures and practices when carrying out our services.
Our Commercial & Industrial Painting Company Specializes in Sandblasting
Sandblasting is a technique for removing paint, rust, and other materials from your surface or equipment. A wide variety of commercial and industrial settings make use of this technology due to its proven success. As a forceful and effective cleaning method, you'll be happy to learn, this technique does not result in damaged surfaces or property. Widely used in the mining and reclamation industry, sandblasting can make a real difference for your business.
A Major Leader in the Commercial & Industrial Coating Industry
No Matter the Scale or Critical Use, We've Got You Covered
Industrial Inspection Services for the Mining Industry
WBS Coatings provides comprehensive industrial inspection services prior to sandblasting, as it gives us a better understanding of what to expect. We utilize this service to create a strategic plan, so we never enter a situation blindly. After determining the best course of action for your specific surfaces, we continue with our industrial coating process. While our sandblasting is widely used to prepare surfaces for industrial coating, it can also be used to remove rust from metal surfaces, perfect for mining and reclamation projects.
Industry Preferred Coating & Painting Company
WBS Coatings is a long standing coating company providing first class services across various industries. If you're looking for a reliable painting and coating team to properly apply that added layer of protection to your surfaces, look no further than right here. Contact us today to get started on your industrial coating and painting project, as our services are proven to increase business productivity and protect your investments.