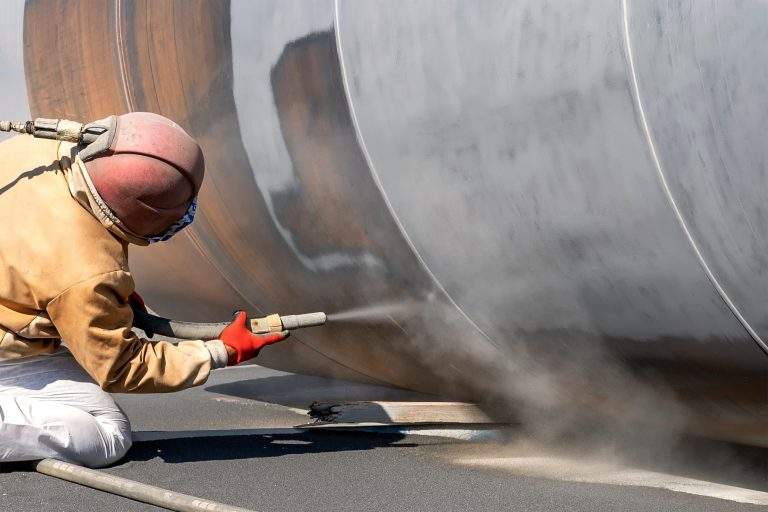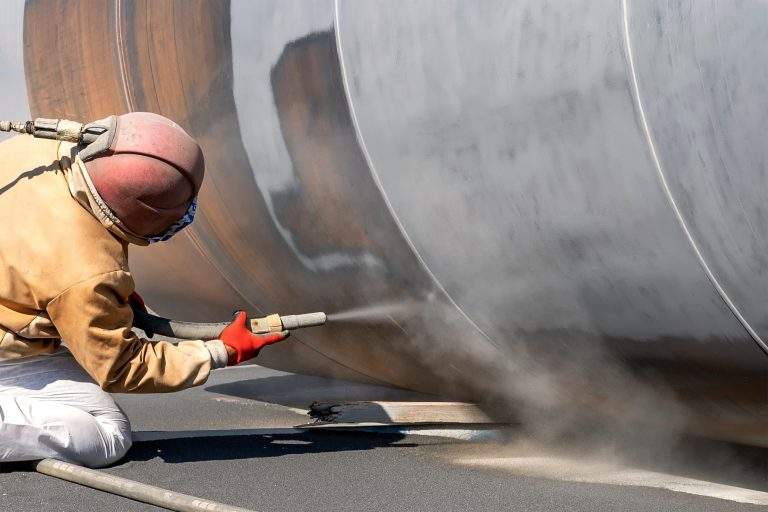 Sandblasting Contractor in Breckenridge, CO:
Industrial & Commercial Sandblasting Services
Sandblasting is a powerful and efficient process that we utilize in Breckenridge, CO to clean and prepare a wide range of surfaces. Our sandblasting helps in removing rust from metal, old paint, graffiti from brickwork, and even stains from oak beams. It's one of the first steps in preparing a surface for our coating. As a commercial sandblasting company in Breckenridge, CO, our service strips all other unwanted elements away without causing any harm to your existing structure or pipes.
We Bring Positive Solutions to Your Breckenridge, CO Property
As an industrial sandblasting company in Breckenridge, CO, we use various methods to prepare surfaces for coatings and other constructions, including silica sandblasting, soda sandblasting, and steel grit blasting. We use silica sandblasting to achieve a polished look and remove all surface contaminants due to its sharp edges that create a gritty appearance. Our soda sandblasting is a gentle surface cleaning method that doesn't harm soft metal surfaces or interfere with the metal's outer layer. Lastly, we apply the steel grit technique to clean metal surfaces to remove paint and rust from other steel surfaces on your Breckenridge, CO property.
A Major Leader in the Commercial & Industrial Coating Industry
No Matter the Scale or Critical Use, We've Got You Covered
Our Safety Precautions Minimize the Risk in Your Breckenridge, CO Property
Breckenridge, CO industrial sandblasting companies like ours are sure to provide our staff with personal protective equipment when undertaking any sandblasting projects. Our equipment includes safety goggles, respirators, and helmets that have undergone specialized design and inspection during manufacturing for maximum protection. At WBS Coatings in Breckenridge, CO, we prioritize our team's safety, offering them training on specific risks that may arise during sandblasting. This training and preparation prepare our team to execute sandblasting projects for our commercial clients without worry of any unexpected issues.
A Customer Focused Team for Your Next Sandblasting Project
As a leading commercial sandblasting company in Breckenridge, CO, we have an expert team of engineers that provide innovative solutions for exceptional results. This involves using high quality materials, effective techniques, and advanced equipment. Further, we prioritize understanding our client's requirements and working with them to produce solutions to their every need. Our team, experience, and extensive knowledge in the construction industry enable us to provide our Breckenridge, CO customers with outstanding sandblasting and painting services.
Industry Preferred Coating & Painting Company in Oil & Gas in Breckenridge
WBS Coatings is a long standing coating company providing first class services across various industries in Oil & Gas in Breckenridge. If you're looking for a reliable painting and coating team to properly apply that added layer of protection to your surfaces, look no further than right here. Contact us today to get started on your industrial coating and painting project in Oil & Gas in Breckenridge, as our services are proven to increase business productivity and protect your investments.