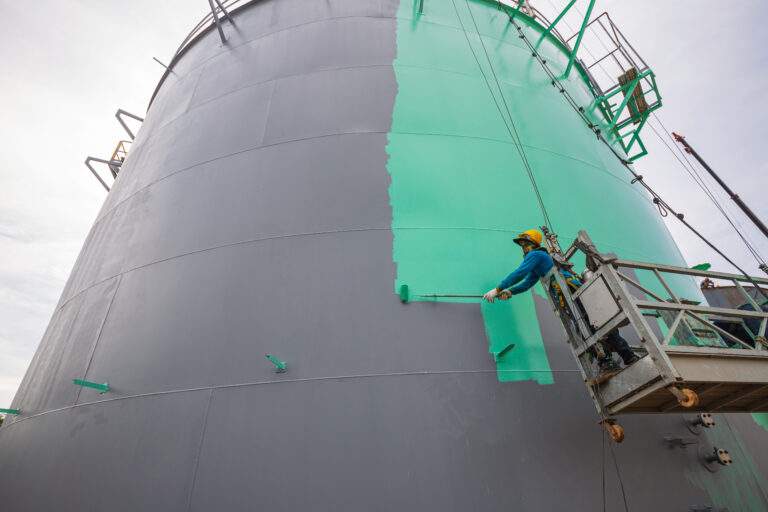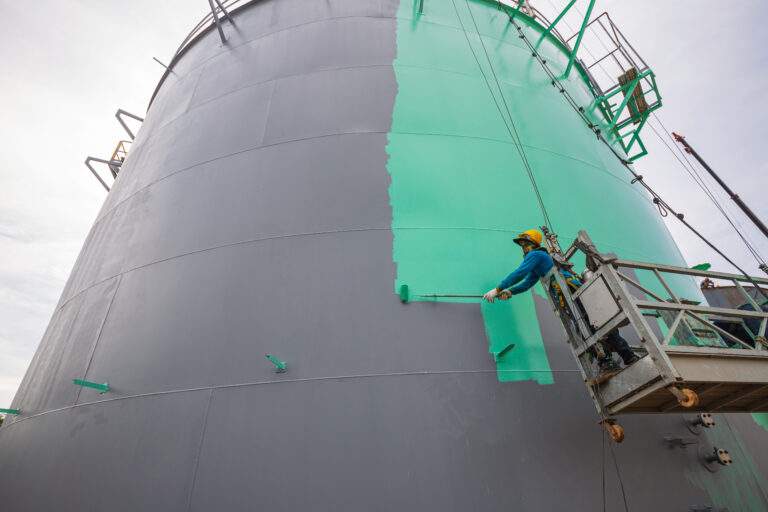 Industrial Painting Contractor in Mesa, AZ:
Industrial Painting Services
Our industrial coating contractors at WBS Coatings offer industrial painting services and coating to a wide variety of industry establishments throughout the Mesa, AZ area. With our superior service, you can rest assured that our industrial painting contractors in Mesa, AZ will extend the life of your assets. No matter what you need, trust that our professional staff will help you accomplish your painting goals.
Reap the Benefits of Industrial Coating Services at Your Mesa, AZ Establishment
Coating is beneficial for every painting endeavor in order to prevent discoloration, enhance protection, and many other benefits. Your industrial surfaces' durability, longevity, and aesthetic allure will be drastically enhanced by our industrial coating services. When property owners in Mesa, AZ select our coating services, they can enjoy a number of advantages, including corrosion resistance, overall enhanced protection and even improved aesthetics. You can rely on our industrial coating contractors to transform your space, utilizing safe and precise methods to achieve exceptional results.
A Major Leader in the Commercial & Industrial Coating Industry
No Matter the Scale or Critical Use, We've Got You Covered
Put Your Trust in Our Industrial Painting Contractors in Mesa, AZ
Painting requires the utmost patience and talent to ensure a flawless finish in every nook and cranny. With our industrial painting services in Mesa, AZ, we provide industries of all sizes with expert analysis and preparation, thereby sparing you the time and money that inexperienced industrial painting contractors may cost you. Your Mesa, AZ industrial space will have a quality finish with optimal durability and coverage if sandblasted and coated beforehand. Our industrial painting services will also protect your surfaces from the severe industrial environment, using only the highest quality materials and techniques.
Let Our Mesa, AZ Team Transform Your Industrial Space
With more than thirty five years of experience in the industry, you can trust that our WBS Coatings team can meet the specific requirements of your Mesa, AZ space. Our industrial coating contractors approach every project with your vision in mind, meticulously preparing the surface to produce a more visually appealing and durable finish. Following thorough cleansing, sandblasting, and coating of the surface, we apply high quality paint using the most advanced industry standard technology and tools. Visit our website or call our Mesa, AZ professionals today for more information about our industrial coating services.
Industry Preferred Coating & Painting Company in Industrial Painting in Mesa
WBS Coatings is a long standing coating company providing first class services across various industries in Industrial Painting in Mesa. If you're looking for a reliable painting and coating team to properly apply that added layer of protection to your surfaces, look no further than right here. Contact us today to get started on your industrial coating and painting project in Industrial Painting in Mesa, as our services are proven to increase business productivity and protect your investments.