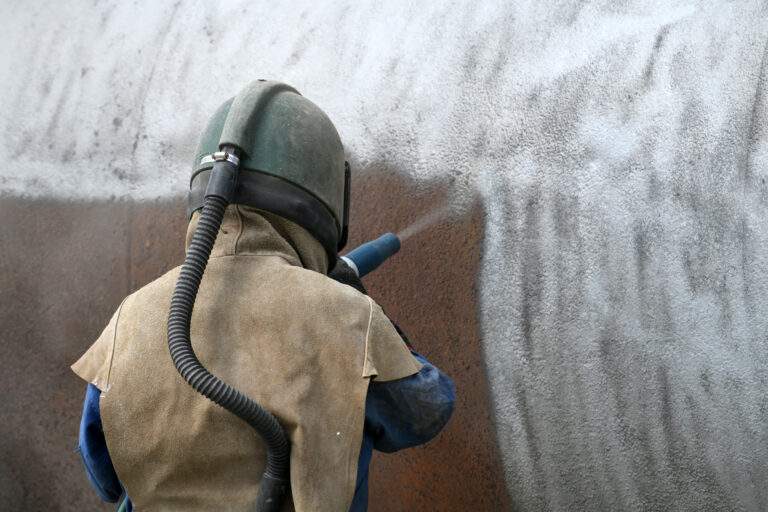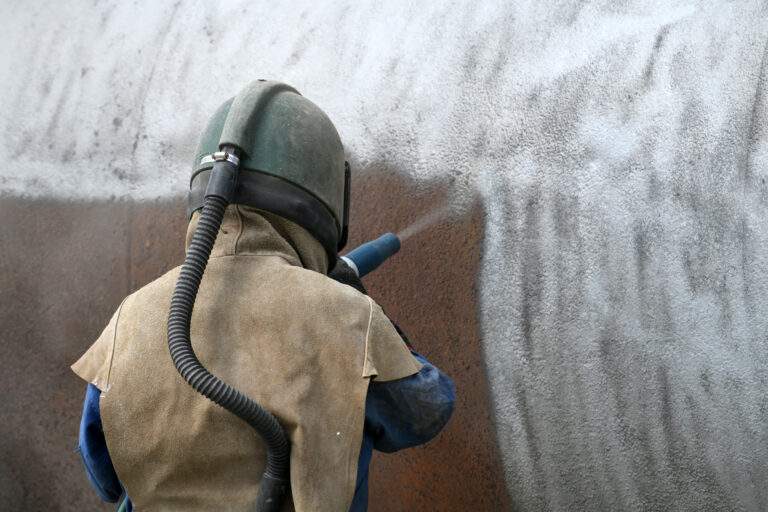 Sandlblasting Contractor in Sierra Vista, AZ:
Industrial Sandblasting Services
At WBS Coatings in Sierra Vista, AZ, we pride ourselves on our extensive track record with over thirty five years in the industry. Our unwavering commitment to excellence has allowed us to become a trusted service provider within our community. We consistently employ premier products and materials in all our projects, ensuring the highest level of quality and satisfaction for our Sierra Vista, AZ clients. When it comes to sandblasting, our professional industrial and commercial sandblasting services are essential to ensure the implementation of safe practices at every stage of the process.
Partner With Our Sandblasting Contractors in Sierra Vista, AZ Today!
Sandblasting is an exceptionally versatile service that offers commercial and industrial owners a prompt and effortless solution to effectively refine the surfaces of their buildings. Our esteemed commercial sandblasting services in Sierra Vista, AZ are designed to swiftly restore your property surfaces to its optimal condition, eliminating rust, paint, and even graffiti. This is done with abrasive blasting, which is essentially using compressed or steam-type sand to smooth a rough surface. As an established sandblasting company, we at WBS Coatings ensure the delivery of quality outcomes by employing a wide range of optimal techniques tailored to suit your unique commercial sandblasting needs. Not to mention, our Sierra Vista, AZ contractors pride themselves on our dedication to industry standards. With confidence, we execute all our services, fully aware that your business will enjoy long lasting benefits as a result.
A Major Leader in the Commercial & Industrial Coating Industry
No Matter the Scale or Critical Use, We've Got You Covered
Prioritize Your Industrial Sierra Vista, AZ Property With Our Sandblasting Company
To ensure the seamless continuity of your industrial operations in Sierra Vista, AZ, it's important to opt for our industrial sandblasting services. We specialize in a wide range of properties, offering solutions tailored to meet the requirements of your specific business. Our sandblasting contractors will diligently assess the condition of the surface in order to meticulously prepare for our industrial sandblasting services. No matter how big or small the scope of your silica, steel grit or other blasting project is, our Sierra Vista, AZ customers can rely on our leading industrial sandblasting services to meet their unique requirements.
Put Your Trust in Our Sandblasting Company in Sierra Vista, AZ
At WBS Coating, our Sierra Vista, AZ team of sandblasting contractors adopts a distinctive approach to every project, understanding that no two projects are the same. At the core of our commercial sandblasting services, we prioritize the safety of both our esteemed team members and your valuable property. We utilize state of the art personal protective equipment (PPE) gear, including safety goggles, alongside an array of optimal tools, to ensure an unparalleled level of safety throughout our operations.
Industry Preferred Coating & Painting Company in Sandblasting in Sierra Vista
WBS Coatings is a long standing coating company providing first class services across various industries in Sandblasting in Sierra Vista. If you're looking for a reliable painting and coating team to properly apply that added layer of protection to your surfaces, look no further than right here. Contact us today to get started on your industrial coating and painting project in Sandblasting in Sierra Vista, as our services are proven to increase business productivity and protect your investments.
Other Locations For:
Sandblasting
---