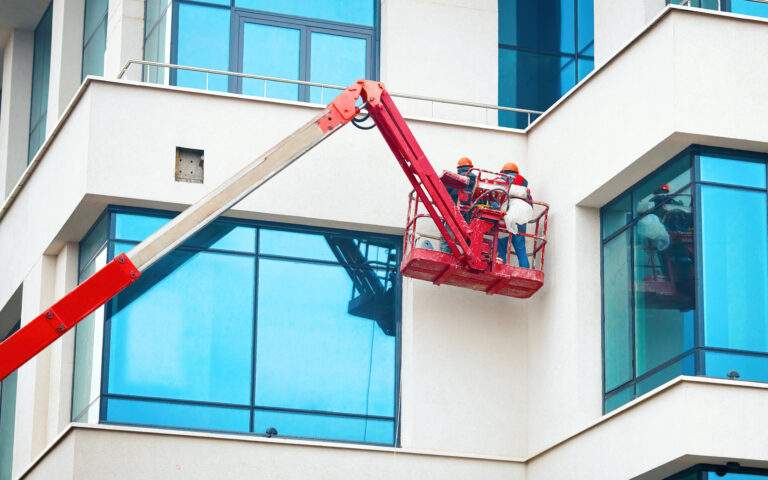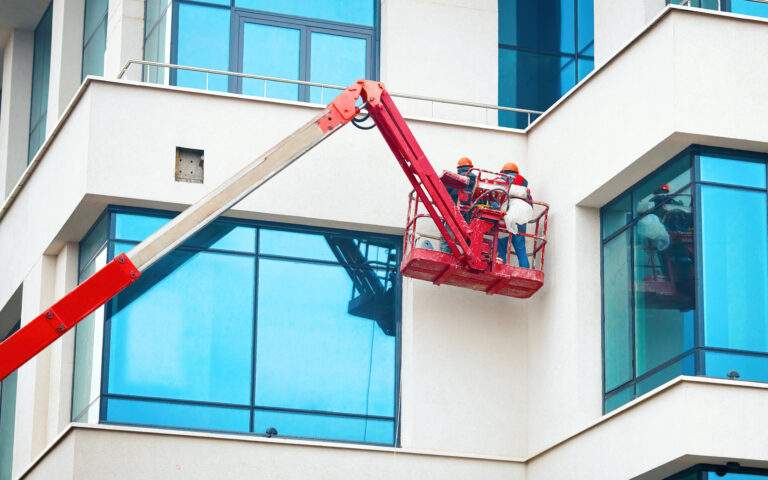 Commercial Painting Contractor in Winslow, AZ:
Commercial Painting Services
It's essential that commercial businesses throughout Winslow, AZ invest in property maintenance. You can increase productivity, foot traffic, aesthetics and overall protection with our commercial coating services and quality painting. Our painting and commercial coating contractors at WBS Coatings serve a range of businesses in Winslow, AZ, including automotive, construction, and other commercial enterprises. We specialize in premium coating and commercial painting services that satisfy the diverse needs and requirements of all spaces, making us the most reliable team of commercial painters in Winslow, AZ.
Boost Your Enterprise With Our Commercial Coating Services
Coating your business's surfaces is a crucial first stage in ensuring the durability and flawless finish of your paint. Our team of commercial coating contractors in Winslow, AZ are experienced professionals who utilize their years of experience to deliver first rate commercial coating services that are certain to enhance your business operations. Before cleaning and sanding the area, we evaluate the area you wish to coat and determine which application methods will produce the finest finish. Our Winslow, AZ team of commercial coating contractors will provide your business with an unmatched level of professionalism by adhering to our industry standard procedures.
A Major Leader in the Commercial & Industrial Coating Industry
No Matter the Scale or Critical Use, We've Got You Covered
Commercial Painting Contractors Throughout Winslow, AZ
We at WBS Coating in Winslow, AZ take pride in our customer centric approach to our commercial painting services, aiming to cultivate long lasting results that'll be beneficial to your business. By selecting our expert commercial painting contractors, the surfaces of your business will have a high quality finish. By partnering with our commercial painting services, you can be sure our team adheres to a meticulous procedure, ensuring minimal disruption to your daily operations. Transform your Winslow, AZ commercial property into an inviting and lively space that leaves a lasting impression on your customers and employees.
Our Professional Contractors are Ready for Any Job in Winslow, AZ
It's essential to maintain a professional and aesthetically appealing environment for your business. To ensure the longevity of your property's surfaces, our commercial coating and commercial painting contractors use only the highest quality materials and cutting edge technology. We ensure that all our contractors are adequately trained and supplied in accordance with industry standards to ensure the safety and wellbeing of your business. Trust our Winslow, AZ team today for superior commercial painting and coating services!
Industry Preferred Coating & Painting Company in Commercial Painting in Winslow
WBS Coatings is a long standing coating company providing first class services across various industries in Commercial Painting in Winslow. If you're looking for a reliable painting and coating team to properly apply that added layer of protection to your surfaces, look no further than right here. Contact us today to get started on your industrial coating and painting project in Commercial Painting in Winslow, as our services are proven to increase business productivity and protect your investments.