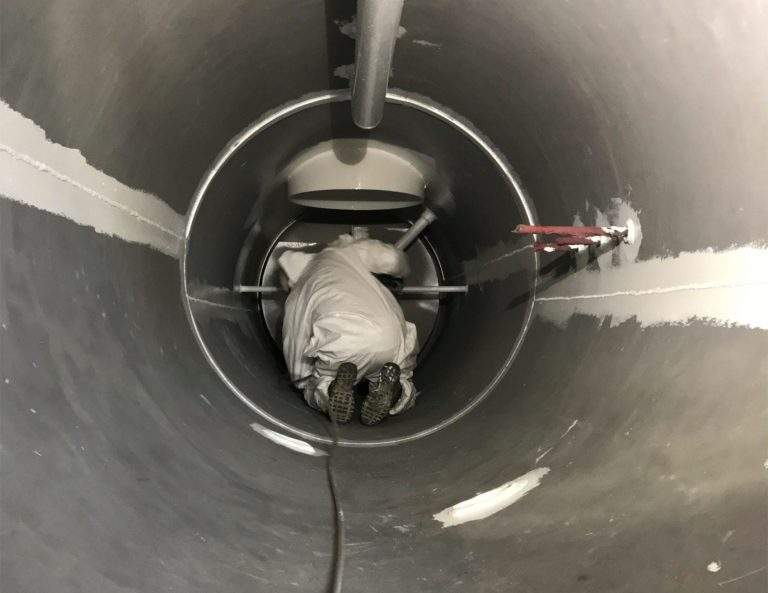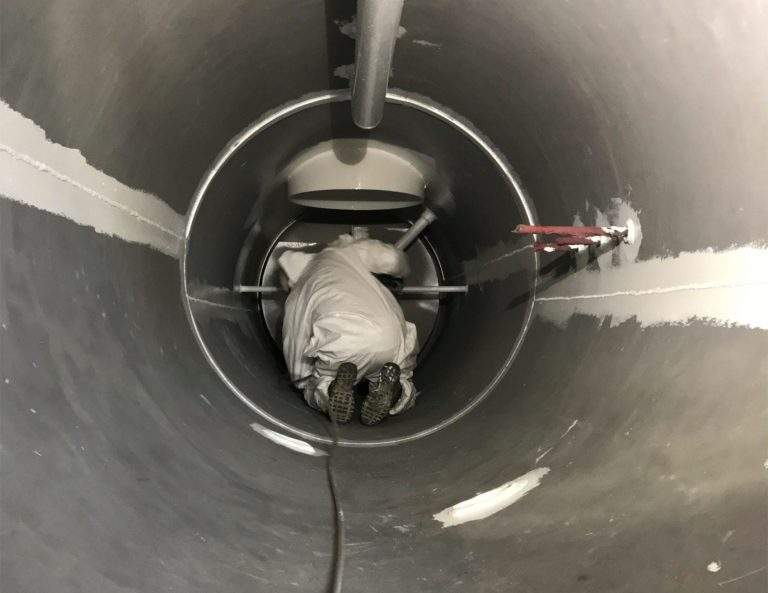 In-Field & Facility-Based Commercial Coating in Brighton, CO:
Fusion Bond Epoxy Services
WBS Coatings is an industrial and commercial painting company in Brighton, CO that uses Fusion Bond Epoxy for industrial coating projects. Fusion Bond Epoxy (FBE) is a type of protective coating frequently applied to steel pipelines to prevent corrosion. Epoxy is a thermosetting polymer that's applied in powder form and, when heated, forms a strong bond with the steel surface. Our FBE coating is commonly used in the oil and gas industry in Brighton, CO due to its superior corrosion protection. Moreover, it's widely used to cover pipelines, tanks, and other steel constructions. Our painters have extensive experience utilizing FBE, as well as offer industrial inspection services in Brighton, CO to ensure that your property is in pristine condition.
Turn to Our Commercial Painting Company In Brighton, CO
Fusion Bond Epoxy industrial coatings are highly resistant to abrasion, water, and chemicals. In addition, they're resistant to extreme Brighton, CO temperatures, ultraviolet radiation, and electrical discharges. Due to the exposure of most pipes to the environment, our coatings are an excellent choice for outdoor applications in Brighton, CO. However, FBE is also ideal for steel structures within facilities. As a professional industrial painting company in Brighton, CO, we can customize our coating to meet the specific needs of your company. The industrial coating is applied by rolling, brushing, or spraying, and its level of protection can be adjusted accordingly.
A Major Leader in the Commercial & Industrial Coating Industry
No Matter the Scale or Critical Use, We've Got You Covered
Quality Services for Your Brighton, CO Property
When you work with WBS Coatings in Brighton, CO, we'll ensure that your Fusion Bond Epoxy is correctly applied throughout your entire facility. Our industrial inspection services will demonstrate the benefits of FBE, such as corrosion free pipes, which are essential for numerous types of industrial enterprises. Fusion Bond Epoxy is well known for its potent bonding properties, making it ideal for a variety of commercial applications in Brighton, CO. Not to mention, our team can verify if it's been applied properly.
Industry Preferred Coating & Painting Company in Oil & Gas in Brighton
WBS Coatings is a long standing coating company providing first class services across various industries in Oil & Gas in Brighton. If you're looking for a reliable painting and coating team to properly apply that added layer of protection to your surfaces, look no further than right here. Contact us today to get started on your industrial coating and painting project in Oil & Gas in Brighton, as our services are proven to increase business productivity and protect your investments.