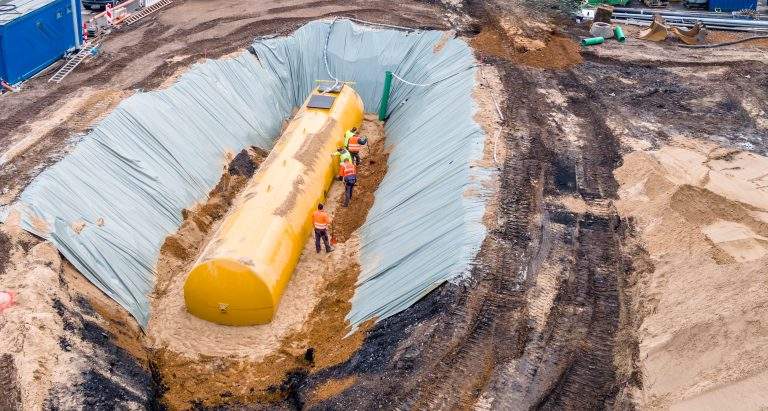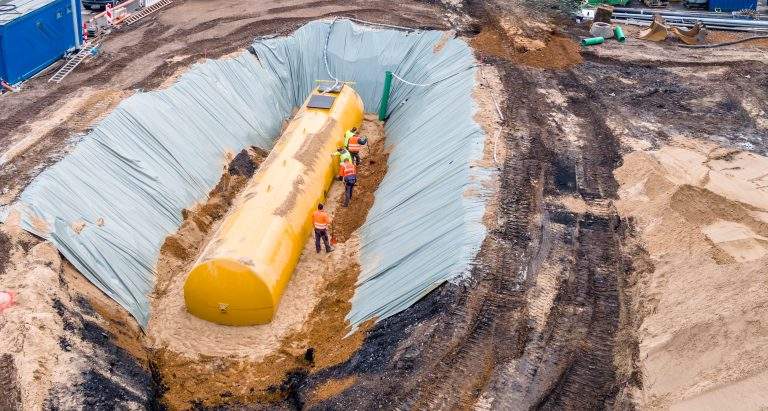 Below-Ground Water Storage Tanks in Yuma, AZ:
Potable Water Storage Tank Maintenance, Cleaning & Rehabilitation Services
Underground storage tanks in Yuma, AZ are large tanks that are typically buried underground and are used to store fuel, oil, and other hazardous materials. They're becoming increasingly popular for both industrial and commercial use due to their ability to store large amounts of fuel, oil, and even potable water in an environmentally friendly manner. Standard materials for below ground tanks include corrosion resistant steel or fiberglass. Therefore, it's important the industrial coating and paint is properly maintained on your unit. WBS Coatings in Yuma, AZ is an experienced commercial and industrial painting company, capable of keeping your below ground tanks in perfect working order.
Reap the Benefits of Our Yuma, AZ Services
Below ground tanks are designed to be able to withstand extreme weather conditions in Yuma, AZ, such as floods or earthquakes. This is accomplished by using thick walls, a sturdy base, and a secure lid that's designed to prevent any water or debris from entering the tank. However, it's important not to neglect the power of our coating solutions. With the proper industrial coating in Yuma, AZ, you can enhance the lifespan of your potable water tank. Turn to our commercial and industrial painting company in Yuma, AZ for your next below ground tank project!
A Major Leader in the Commercial & Industrial Coating Industry
No Matter the Scale or Critical Use, We've Got You Covered
Turn to Our Industrial Inspection Services for Your Below Ground Tank
Our industrial inspection services in Yuma, AZ are a vital part of maintaining a well functioning and safe below ground storage tank system. Regular inspections are important for a number of reasons, including ensuring proper operation, identifying potential leaks, and identifying corrosion or other potential sources of failure. Our contractors at WBS Coatings in Yuma, AZ can determine if your existing industrial coating is in good condition, or if our professionals needs to create a plan to reapply a new layer of coating.
Industry Preferred Coating & Painting Company in Potable Water in Yuma
WBS Coatings is a long standing coating company providing first class services across various industries in Potable Water in Yuma. If you're looking for a reliable painting and coating team to properly apply that added layer of protection to your surfaces, look no further than right here. Contact us today to get started on your industrial coating and painting project in Potable Water in Yuma, as our services are proven to increase business productivity and protect your investments.